OPENING LETTER TO MY CLIENTS
Progeny was named with intent. As I was searching for a name that exemplified the purpose for starting a coaching practice, I kept coming back to the fact that I was doing this for the benefit of my family. More specifically, I wanted a legacy that would outlive me; one that would allow my own son and future generations an opportunity to witness my vision and passion helping others succeed.
The coaching profession allows me a great privilege. I get to participate in your dream. I provide an outside perspective and accountability that enables you to move toward making your dream a reality. Together, we can gain the clarity, the strategy, and the execution necessary for your venture to thrive.
If you are like me, your business has evolved to be the very definition of your future. You get excited when talking about the latest developments, and the passion that you have for your profession can be witnessed from across the room. The business that you have created is more than a profit center or a job. It is your life's work. It is your reason to get up in the morning. It is your dream.
This is your legacy. It's time that you start living it, and it's an honor for me to come along for the ride!
All the best,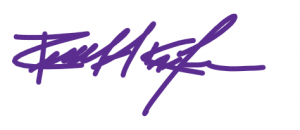 Russ
A Consummate Professional
I draw on over twenty (20) years of experience in integrated systems and human behavior, with progressive responsibilities in coaching, mentorship, project management, change management and process optimization. In the past five years alone, I have taught and mentored more than 1000 business professionals. I bring a proven record of working as a Strategic Business Leader in developing innovative roadmaps and strategies, as well as teaching and speaking around the globe with such organizations of all sizes and industries.
A Lifelong Student
Always at the forefront of thought leadership, I am constantly reading books on business, leadership, strategy, innovation and change. In fact, one of my favorite things to do as a coach is to share with a business owner recent books or publications that apply directly to their situation.  It's comforting to the entrepreneur to know that they not only have a supporting coach and mentor, but also to see that there are others who have been down this path before them.
A Sports Enthusiast
As long as I can remember, I have had a passion for sports. Any sport.  If I was able to participate, I was out there competing.  When I wasn't able to do so, I would be watching broadcasts and listening on the radio.  For years, my summers consisted of working at the local golf course, playing softball, baseball, volleyball, and biking everywhere.
Sports can have a unifying effect on society and can provide us with an opportunity to temporarily escape the sometimes mundane toil of everyday life.
A Family Man
Life keeps me busy with a rapidly growing son, and a wonderful wife that I have been married to for almost two decades. While I am admittedly more of a 'dog person', we have two cats, and it is not uncommon for one to stroll through the office during a coaching call. As a family we enjoy taking advantage of all that Florida life has to offer, including getting outside for walks and exercise, watching the varied wildlife wander through our yard, and of course, a heavy dose of sunshine!
EDUCATION AND CERTIFICATIONS
Russell A. Katzman MBA, PMP, CCMP, CSSBB, CGEIT, CISA, CSM
2020                       SCORE Certified Mentor (active)
2018                       Team Kanban Practitioner (TKP, active)
2018                       Certified Advanced Deployment Leader, Prosci® (active)
2016                       Certified Change Management Professional (CCMP, active)
2015                       Certified Practitioner and Trainer of Change Management, Prosci® (active)
2013                       Certified in the Governance of Enterprise Information Technology (CGEIT, active)
2011                       Certified Scrum Master (CSM)
2007                       Certified Six Sigma Black Belt (CSSBB, active)
2006                       Certified Six Sigma Green Belt (CSSGB)
2004                       Project Management Professional (PMP, active)
2002                       Certified Information Systems Auditor (CISA)
2001                       Master of Business Administration, Strategic Management & IT        University of Tennessee
1998                       Microsoft Certified Product Specialist (MCPS)
1998                       A+ Certified Service Technician
1996                        Bachelor of Business Administration, Accounting        University of Wisconsin
Is Business Coaching for You?
Interested in a business coach for your company? Progeny is here to help!
How do I find a coach for my team?
Are you in a management position looking for coaches for your company?
Are you having a hard time finding and knowing which business coaches would meet your needs?
That's a common challenge for business owners, CEOs, HR/OD managers who want to bring coaching into their organization because the coaching industry is so fractured.
Again, Progeny is here to help!