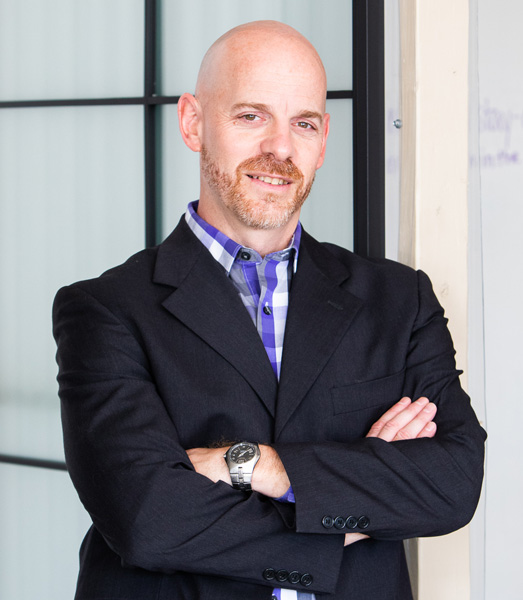 About Russ
If you are like me, your business has evolved to be the very definition of your future. You get excited when talking about the latest developments, and the passion that you have for your profession can be witnessed from across the room. The business that you have created is more than a profit center or a job. It is your life's work. It is your reason to get up in the morning. It is your dream.
This is your legacy. It's time that you start living it, and it's an honor for me to come along for the ride!
Do any of the statements below sound like you?
I'm constantly putting out fires and can't take time to plan for the future.
I need to enhance my productivity but I can't work any faster than I am.
I'd like to make more effective decisions but sometimes I'm just brain dead.
I've got to do everything myself if it's going to get done right.
This place would fall apart if I took a vacation.
I need more free time — for family, friends, hobbies, or me.
I had no idea how much stuff I'd have to take care of myself as a business owner.
I'm constantly worried about what should have been done yesterday or what has to get done tomorrow — I'm rarely focused.
If so, you need to start thinking about how to increase profit, streamline operations and get your life back.
How will Coaching help a Small Business?
The difference between small business coaching and business coaching for large companies is in scale and complexity. Regardless of size, all companies have a financial motive for using coaching. The major difference, having spoken to both small business coaches and their clients, is that many small business owners will also rely on their business coaches for expert business knowledge in addition to the coaching. 
When it comes to scaling a business or even just getting by, entrepreneurs and small business owners are often the greatest impediments to their own growth. With many hats to wear within their company, executives and owners often feel like they are on an island, without enough time or bandwidth to think about the bigger picture.
Progeny Coaching and Consulting helps entrepreneurs and small business owners not only think about the bigger picture, but create it by implementing structure and strategy into their business. Whether you are in the beginning stages of your operation and want to scale or your business has stalled, Progeny provides a tailored, growth-oriented approach to overcoming obstacles and creating long-term success.
Russ is a great coach! He got our business, Wild Goose Marriage Academy, off to a flying start. My husband and two of our adult children were inexperienced and rather confused about how to move from having an online course almost done, to launching our business. Russ gave us the direction and clarity and encouragement we needed. Plus, he's a great guy to talk with who knows what questions are most important. Five stars for sure!
Carol Quist
Wild Goose Marriage Academy
After being introduced to Russ I quickly realized the need I had for his services. Being in business for 10 years and running a company on my own was taking a toll on me as a business owner, mother and wife. After several coaching sessions of really digging deep into our business model and goals I felt ready to start implementing our new ideas. Parts of the company were difficult for me to let go of and delegate to others but with his knowledge, expertise and guidance it was the easiest transition. I needed that extra push outside my comfort zone to be where we are today! I would highly recommend contacting Russ and scheduling your first coaching session. Total game changer!
Vicki Bonilla
V.I.C. Petcare Name
Russ Katzman has been invaluable in helping structure, coordinate and run our executive strategy sessions.
Chief Strategy Officer
Russ has an ability to segregate issues and develop multiple pronged solutions to technical problems, while keeping a cross functional team focused on the objective.
CFO
Director of Procurement
Russ provides tireless service and is always happy to help.
Business Development
SVP
While he really shines when he is involved in strategic, 'big picture' analysis, his technical skills allow him to dive into the details when the situation requires it. He also has an incredible ability to maintain an even keel even as the environment around him may be exhibiting signs of chaos. This attitude inspires confidence in those around him and allows them to maintain focus on the issue at hand.
Financial Systems
Manager
Russ is strategic, a problem solver, and is a great communicator. He can help any organization align their business and IT goals.
Global Head of Strategic Projects
Senior Account Executive
I had the opportunity to work with Russ during a software and services evaluation. He possessed a holistic grasp of the goals, functionality, interdependencies, and a pragmatic view of the cultural dynamics. The demands on Russ' time were significant but he seemed to always be ready with a professional and positive approach.
Channel Sales
SVP